Advocacy Network Launch Block Party
The Youth for RISE Advocacy Network is for youth and young adults ages 13-24 in the Richmond metro area who have personally experienced the juvenile justice system or who are interested in improving the juvenile justice system.  For more information click here.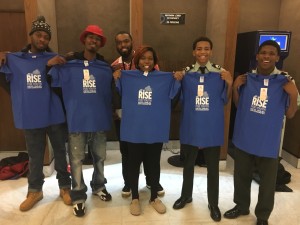 Join us for the summer launch event which will include food, outdoor fun, and activities including a talent show with prizes for youth!
Saturday, June 25, 2016 | 1-4pm
ART 180 | 114 West Marshall Street, Richmond, VA
RSVP to the event click here!