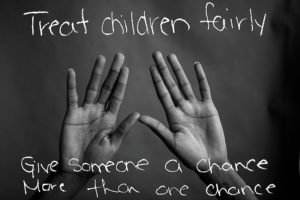 Image from the Performing Statistics Project
The Virginia Department of Juvenile Justice is holding both task force meetings and town halls on the future of juvenile justice in Virginia. These are critical opportunities to share your perspective on how Virginia should spend millions of dollars to support kids.  The Department plans to spend nearly $40 million to build a new juvenile prison in Chesapeake, Virginia, and possibly $90 million total on two new prisons.
Your opinion, feedback, thoughts are important.  Here are a couple of questions you can answer to provide critical feedback to the Department and the Task Force:
If you had $90 million, how would you spend it on kids in Virginia?
What would you do with $90 million to spend on the juvenile justice system in Virginia?
What does the ideal juvenile justice system for Virginia look like?
See information below about upcoming meetings. To give public comment, please contact Janet Van Cuyk at janet.vancuyk@djj.virginia.gov or call her at 804-588-3879.
Interagency Task Force Meeting on Juvenile Prisons
Date: Tuesday, May 31, 2016
Time: 9 am
Location: Patrick Henry Building East Reading Room  | 1111 East Broad Street, Richmond, VA
Interagency Task Force Meeting on Juvenile Prisons
Date: Tuesday, June 14, 2016
Time: 9 am
Location: Patrick Henry Building Room  | 1111 East Broad Street, Richmond, VA
Date: June 20, 2016
Time: 6:00 pm-7:30 pm
Location: Village Building Auditorium | 3910 Old Buckingham Road, Powhatan, Virginia