Our Juneteenth celebration was an enormous success; we had over 300 people come out and support our youth out loud!
The Keep Our Kids Free: Youth Talent Showcase lifted up youth singers, hip-hop artists, dance teams, mixed-media artists, and even a live band!
Our two newest Youth Leaders surprised everyone with a unique performance alongside our Strategic Engagement Director, James Braxton, and ZBey, from our co-host organization, Community 50/50.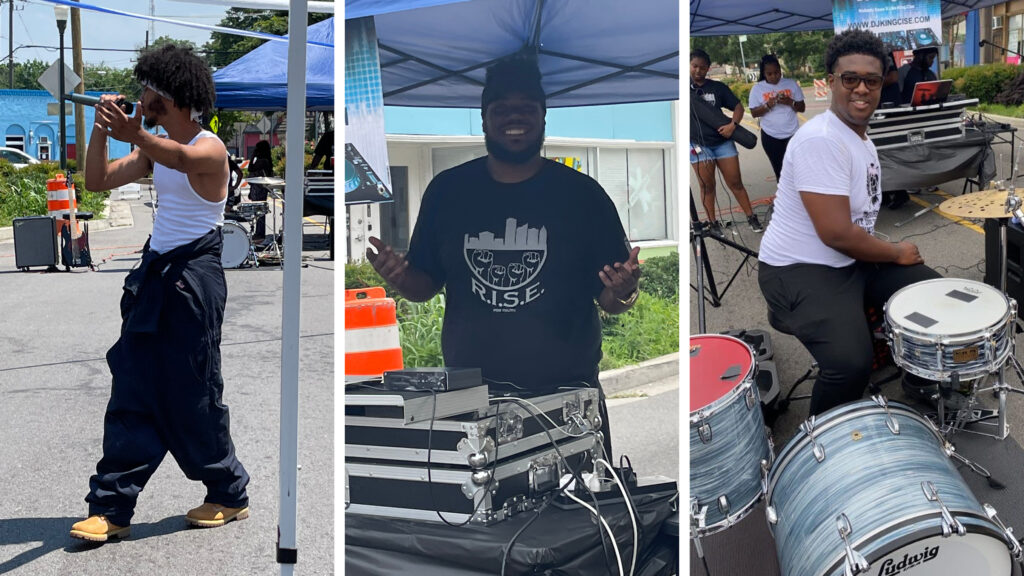 RISE Youth Leader, Ta'Dreama, created chalk art and hosted an artist section featuring three additional young artists.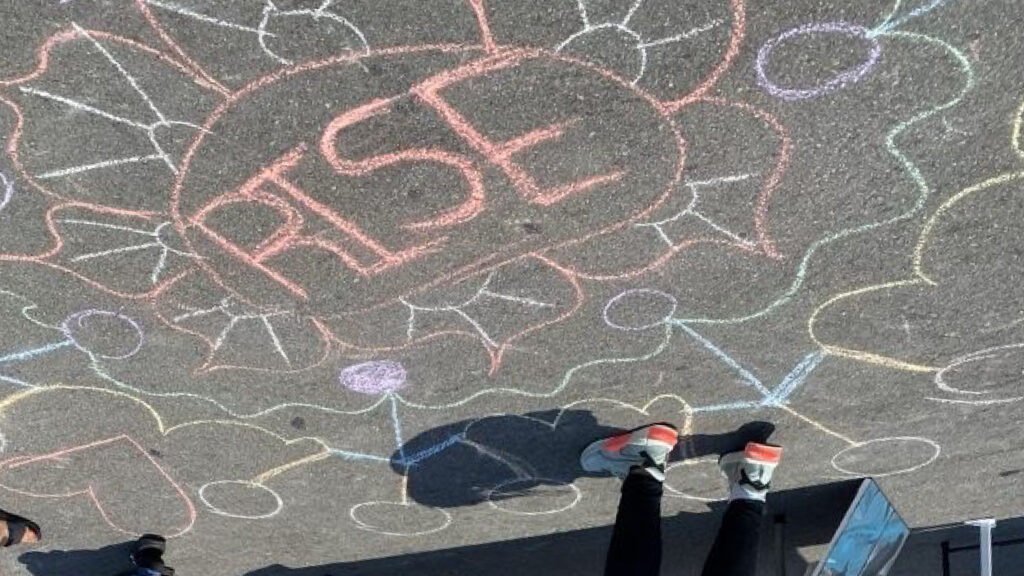 DJ Kingcise kept the music going and the vibe up! Shout out to our Youth Leaders, Kamiya and Hassan, who were amazing MCs.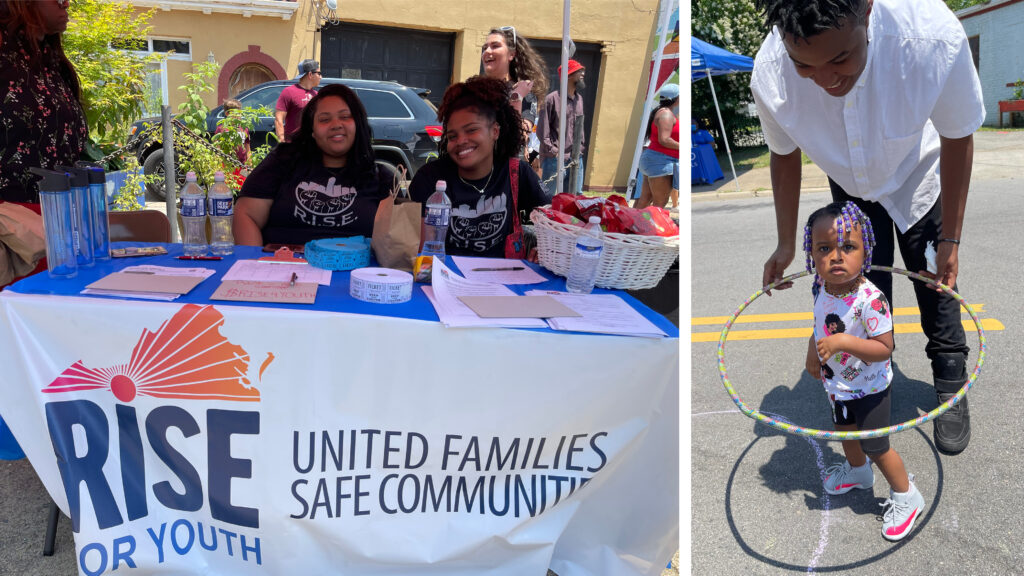 A special thanks to several of our vendors for coming out to share vital information with our friends and neighbors: The Richmond Public School, Fit 4 Kids, Save the Children Action Network, Feed The Streets RVA, and many others.
We closed out the night by presenting our Youth Leaders with Certificates of Recognition, a deep thank you for their hard work in putting together the event on top of all of their advocacy work in RISE For Youth over the last year.
We were ecstatic to receive several applications from youth who would like to become a part of our movement. If there are young people you know who are passionate about challenging racial and social injustices around us, please encourage them to apply here.