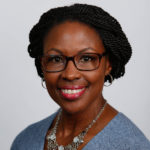 Valerie Slater, Esq
EXECUTIVE DIRECTOR
Valerie Slater leads the RISE for Youth Coalition and advocates for the rights of system involved youth. Previously Valerie was a Juvenile Justice Attorney with Legal Aid Justice Center and coordinated RISE efforts while it was housed in the JustChildren Program of LAJC. Valerie has also worked to protect the rights of children with disabilities in community, residential and juvenile justice facilities throughout the Commonwealth at the disAbility Law Center of Virginia. Valerie earned her Juris Doctor from the University of Richmond School of Law and her Bachelor of Arts from Colorado State University. Valerie has dedicated her life's work to advocacy in its many forms to preserve and protect our most valuable resource, our youth. Valerie brings to the RISE team an unwavering commitment to strengthening youth and communities to lead the efforts to realize their visions for change.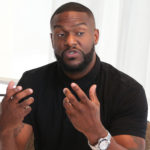 James Braxton II
Strategic Engagement Director
James Braxton is the key relationship builder for RISE. James cultivates community awareness and collaborative opportunities to build  with key stakeholders. James is the creative lead for initiatives undertaken to implement RISE for Youth's strategic plans. Previously James was a Juvenile Justice Organizer at LAJC. As a previous Boys & Girls Club Area Director, James  developed a youth program for photography and music and secured grant funding to implement the program. James developed a leadership program for youth to teach the skills of professionalism and ethics in the work place. James studied Human Services at University of Phoenix, and is a Restorative Justice Certified Facilitator. James is dedicated to community empowerment and youth development and brings to the RISE team an ability develop and turn youth and community partnerships into action that results in successful advocacy efforts.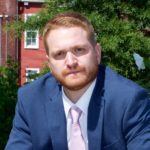 Gary Broderick
Legislative coordinator
As Legislative Strategist, Gary Broderick works to advance RISE's agenda in the halls of power. He leverages our people power to work with elected officials to enact reforms that will improve the lives of our youth and their families while transforming juvenile and racial justice in Virginia. He has worked as a political advisor and as a labor and community organizer with a diverse range of organizations including UNITE HERE, Durham Association of Educators, Point Breeze Organizing Committee, and MoveOn.org. Gary studied Media Arts at New Jersey City University and Hunter College. Gary believes deeply that movements built from the grassroots level can transform the political landscape with the right political strategies. He is committed to the fight for racial and juvenile justice and constructing political power in a manner that allows everyone to participate in the decisions that affect their lives.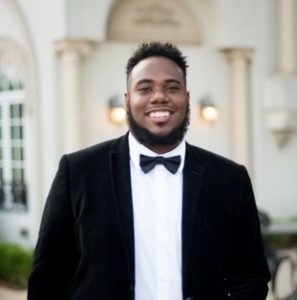 Cory Jones
Youth Development Specialist
Cory Jones is the Youth Development Specialist in RISE for Youth. Cory, a Richmond native, will lead the work to develop young advocates in RISE's Youth for RISE program and Youth Development Academy. Cory graduated from Old Dominion University in 2014 with a Bachelors of Science in Physical Education with a minor in coaching.  Cory began his career of working with young people across the Commonwealth as a Program Instructor at the Boys & Girls Club of Greater Richmond, a Recreation Instructor at the Greater Richmond Department of Parks & Recreation, and a Program Specialist at the Greater Richmond YMCA- Sandston among other accomplishments.  Cory brings to his work a passion to develop and enrich the lives and experiences of youth to realize their dreams for their lives and their communities.  As a Youth Development Specialist on the RISE for Youth team, Cory is excited to spearhead our work to build a strong army of youth advocates to lead and support RISE advocacy efforts to reinvest in supportive environments for youth.
Back To Top